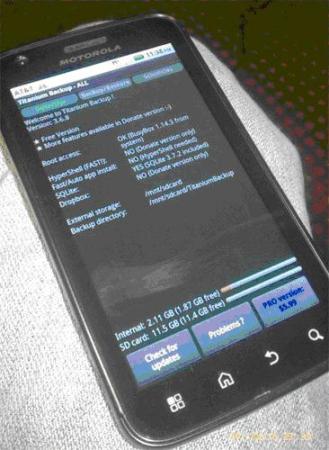 Today, we got the news that Motorola Atrix 4G has already been rooted prior to its release. This will lead to many other users not to buy the product as earlier they thought that it would save their hundred bucks.  

The Phone was rooted by a gentleman over on the ever resourceful xda developer forums, which means that you can do all the normal things which require a root access such as enabling normal froyo mobile hotspot feature , using root apps like Titanium Backup (pictured above), and generally looking 1337 compared to your friends locked up in their walled gardens.
On the other side, the bad news is that the boot loader remains firmly locked and encrypted to give Moto's track record. That is why the custom kernels are still a dream. As nothing is impossible, so you can expect it soon.