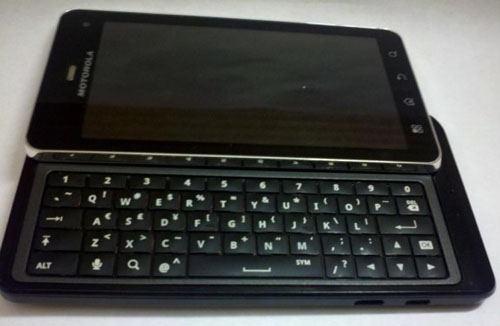 With Motorola just officially launching the Droid X2 on Verizon, we already have rumours about its next version, the Droid 3.
The new device seems to bring in a 5-row physical QWERTY-keyboard, a larger 4-inch qHD display, a front facing camera, and is said to be equipped with a dual-core processor unlike its predecessors. There is no spec sheet as of yet, but the new features seem impressive. Other rumoured features include an 8MP camera and an HDMI port. There is still no confirmation on the specs or the device itself.

Motorola surely seems to be back in the game with its Droid range of smart phones.