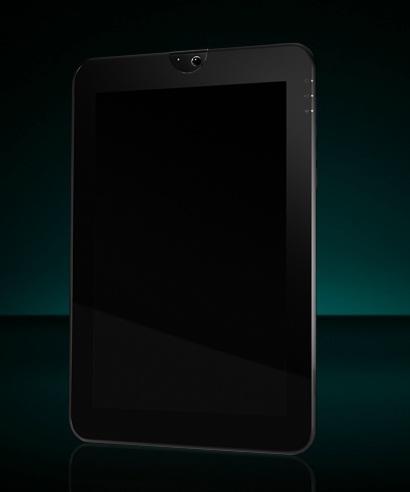 Toshiba's very own tablet has been in the news for some time now but there hasn't been any confirmation on the release date of the device. The Regza AT300 ,as it was called, was unveiled at the Consumer Electronics Show (CES) held in January.
However, according to sources the tablet will now be called as the 'Thrive' instead of the earlier name, but we cannot confirm on this one. There has been a registration of a device called 'Thrive' under a trademark in mid-April this year by Toshiba. Also there have been Tweets confirming that a new advertisement is being shot for the Toshiba Thrive.
Well it could be a new device altogether, or it might be the new tablet after all. The specs that were confirmed earlier by Toshiba for their upcoming tablet included 1280×800, 10.1″ display, an NVIDIA Tegra 2 dual core processor, a front facing 2MP camera and a 5MP on the back, USB and HDMI ports, availability in 6 colours and Wi-Fi. Toshiba also has set up a feature site for what most certainly looks to be the Thrive showing features, specs and so on. Check it out over here.