Motorola expands MOTOYUVA range, launches 5 new entry level mobiles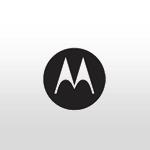 Motorola India has expanded its MOTOYUVA range with five new entry level mobile devices. The MOTOYUVA WX range now features the MOTOYUVA WX181 candybar handset with FM radio and integrated light torch, and the MOTOYUVA WX260 and MOTOYUVA WX265 which add Bluetooth, integrated MP3 players, expandable memory of up to 2GB and GPRS connectivity. The MOTOYUVA WX Series is completed by the MOTOYUVA WX290 and MOTOYUVA WX295 which adds a digital camera to the MOTOYUVA WX feature set.
MOTOYUVA WX181
MOTOYUVA™ WX181 has 1.5 inches (3.8 cm) colour display and FM radio with integrated RDS which shows the songs, artists and genres along with a stereo headset . It allows up to five people to join a call simultaneously for conference calls on-the-go. MOTOYUVA WX181 offers a talk time of up to 8 hours and a standby time of up to 580 hours. Other features include a LED light (torch), calculator, currency converter and alarm clock.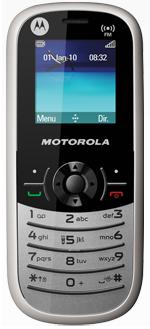 MOTOYUVA WX260 and MOTOYUVA WX265
MOTOYUVA WX260 comes with a FM radio and MP3 player and has WAP 2.0 that also allows you to browse the web. This candybar style handset with a 1.7 inches (4.4 cm) colour display offers up to 11 hours of non-stop music.
Lovers of the flip design can go for the MOTOYUVA WX265. It has all features of the MOTOYUVA WX260. Colourful lights on the front flip notify users when there is an incoming call or message or when the battery needs charging.
Both MOTOYUVA WX260 and MOTOYUVA offer wireless calls with Bluetooth 2.0, and store up to 2GB of music via an optional microSD card. Both the MOTOYUVA WX 260 and MOTOYUVA WX 265 provides storage of up to 500 messages and 800 contacts. Both come with bright LED torches.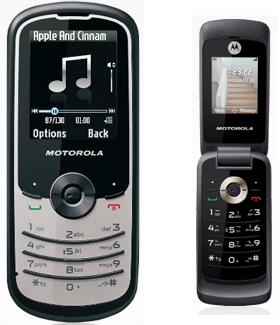 MOTOYUVA WX290 and MOTOYUVA WX295
MOTOYUVA WX290 features 1.8 inches (4.5 cm) colour screen, embedded digital camera, MMS and LED torch light. It also packs in a WAP 2.0 browser, stereo FM radio and Bluetooth 2.0.
MOTOYUVA WX295 is the alternative for those who prefer all these features in a flip design. It also offers users the benefit of seeing the call line identification on the front flip itself.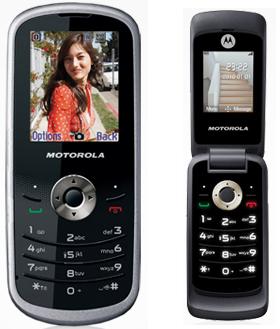 Price
The MRP for each MOTOYUVA mobile is:
MOTOYUVA WX181: Rs 1,490

MOTOYUVA WX260: Rs 2,190

MOTOYUVA WX265: Rs 2,490

MOTOYUVA WX290: Rs 2,490

MOTOYUVA WX295: Rs ­­­­­­­­2,890