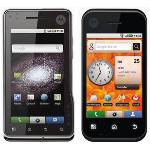 Motorola has announced two new Android powered smartphones in India – MILESTONE XT720, one of the world's slimmest 8 Megapixel Android smartphone and one of the first to come powered with a high definition video experience and a Xenon Flash in India, and BACKFLIP with BACKTRACK, the world's first reverse-flip design handset.
Motorola MILESTONE XT720 is sleek (10.9mm), and is a capacitive touch Android 2.1 powered smartphone that also features a high definition (HD) video experience and enhanced media and mobile Internet capabilities.
Key Features of Motorola MILESTONE XT720
3.7″ 480×854 WVGA TFT display

8MP Camera with 10x Digital Zoom and Xenon Flash

HD video capture at 720p, video playback onto HDTV via HDMI cable

3G, Wi-Fi

Webkit Full HTML5 Browser

Standalone GPS/E-compass, 2D/3D accelerator for graphics; Lifetime free turn by turn navigation service provided by MapmyIndia maps

Talk Time (3G): up to 270 mins. Talk Time (GSM): up to 540 mins

Standby Time : up to 320 hours

512M ROM, 256M RAM

Extenal Memory expandable up to 32 GB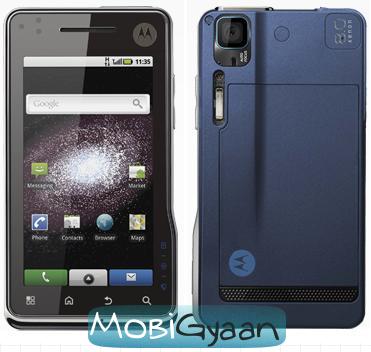 Motorola BACKFLIP runs on Android 1.5 which can be updgraded to Android 2.1. It comes with BACKTRACK unique reverse-flip design makes it easier to enjoy videos, music and photos while churning through emails, texts, news feeds, social network messages and more. It comes with a friction hinge that allows the QWERTY keyboard to flip underneath for working in tabletop mode. It automatically locks in this position to ensure no accidental pressing of the keyboard.
Key Features of Motorola BACKFLIP
3.1" HVGA (320 x 480 pixels) display

5MP Camera with 4X Digital Zoom and LED flash

3G, Wi-Fi

Full HTML browser, Android Webkit

A-GPS with Google Maps, Google Latitude, Google Maps Street View and  eCompass

Talk Time : up to 350 mins.

Standby Time : 315 hours

Extenal Memory expandable up to 32 GB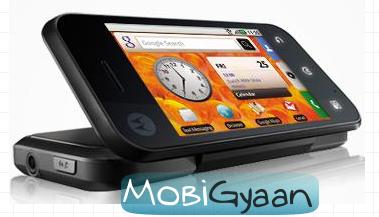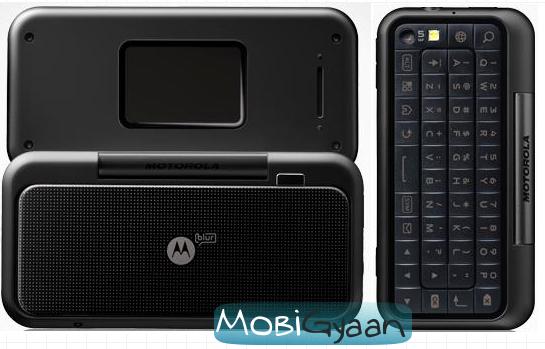 The new smartphones MILESTONE XT720 and BACKFLIP come preloaded with lifetime free access to fully voice-guided street-level navigable MapmyIndia maps of 401 cities in India. This offers voice-guided navigation and routing in the cities and across major national and state highways. With this, the Indian consumer can drive to 400,000 towns and villages and explore over one million points of interest like budget/premium hotels, petrol pumps, eating joints, ATMs, hospitals as well as tourist and religious spots. All the consumer needs to do is to launch 'India' maps from the MOTONAV. The GPS navigation service is free with no activation or data charges, independent of mobile networks and can be used even without inserting the SIM card, as the maps are fully loaded on the MILESTONE XT720  and BACKFLIP
Availability
Both, MILESTONE XT720 and BACKFLIP are available in India at select retails outlets in select cities. MILESTONE XT720 is priced at a MRP of Rs 34,990 and it comes with an in-box 8GB memory card & HDMI cable for output to HDTV. BACKFLIP is priced at a MRP of Rs 22,990 and comes with an in-box 2GB memory card.