Seeing the waves created by the newly launched Moto X smartphone, Google might be happy with the functioning of the acquired company and may even considering rewarding it.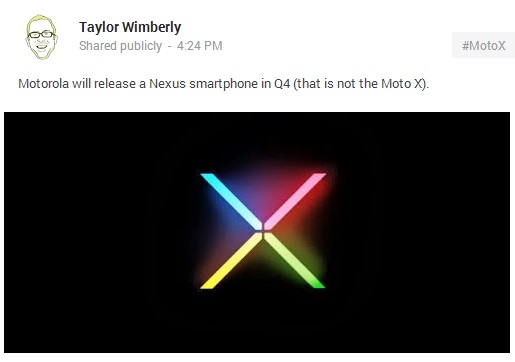 According to sources, Google is convinced that its wholly owned subsidiary, Motorola, which did an amazing job with the Moto X smartphone, may be capable of producing the next Nexus handset. The Motorola Nexus 5 could be launched in the fourth quarter of this year. Enough stress has been made to point out that the Motorola Nexus 5 is not the Moto X in any form.
Earlier there were reports LG producing the Nexus 5, with specs over the roof. However there has been nothing strong enough to substantiate that. Also currently LG is focussing on its premium range LG G2, which was just launched. With Motorola regaining its popularity as a smartphone manufacturer due to its association with Google, the Motorola Nexus 5 makes a lot of sense.