The Moto E5 Plus isn't just a premium looker at the first glance, it also packs a large 5,000 battery to get your daily apps and tasks running. Motorola has brought down the design language of Moto G and Moto X series to Moto E5 Plus. We used it as a daily driver and performed some battery tests to see how long does it lasts, check out the Motorola Moto E5 Plus battery life review.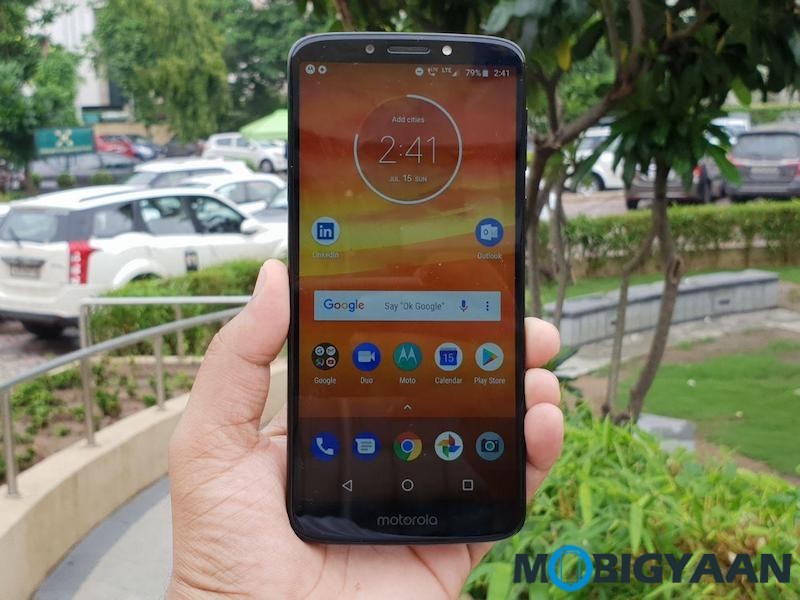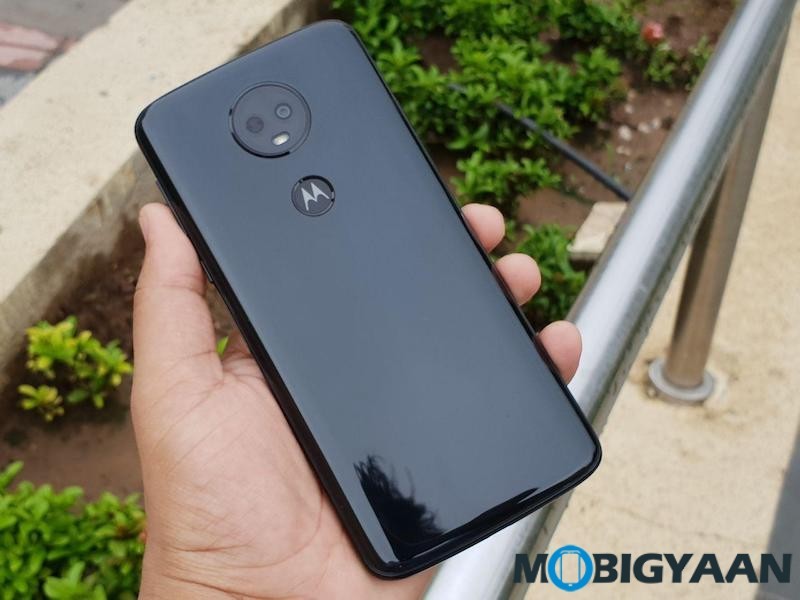 Moto E5 Plus comes with a Qualcomm Snapdragon 430 laced with 3 GB LPDDR3 RAM and 32 GB storage and runs on Android 8.0 Oreo with no beefy skins on top. It sports a 6-inch display as opposed The display has a resolution of 1440 x 720 pixels along with an aspect ratio of 18:9.These specs are enough for your multimedia needs like watching movies, listening to music, streaming videos, as well as light gaming.
But when it comes to battery life the Moto E5 Plus scores good marks. Our tests suggest that the Moto E5 Plus can last 1.5 days to 2 days on moderate use. In our tests, it was running 4G single SIM, Wi-Fi, playing games like PUBG Mobile for hours, Facebook, streaming videos on YouTube as well as audio on SoundCloud and a few more things like camera, watching saved videos and more. We were surprised to see that the screen-on-time was 7 hours 16 minutes and a quarter percent of the battery was still left.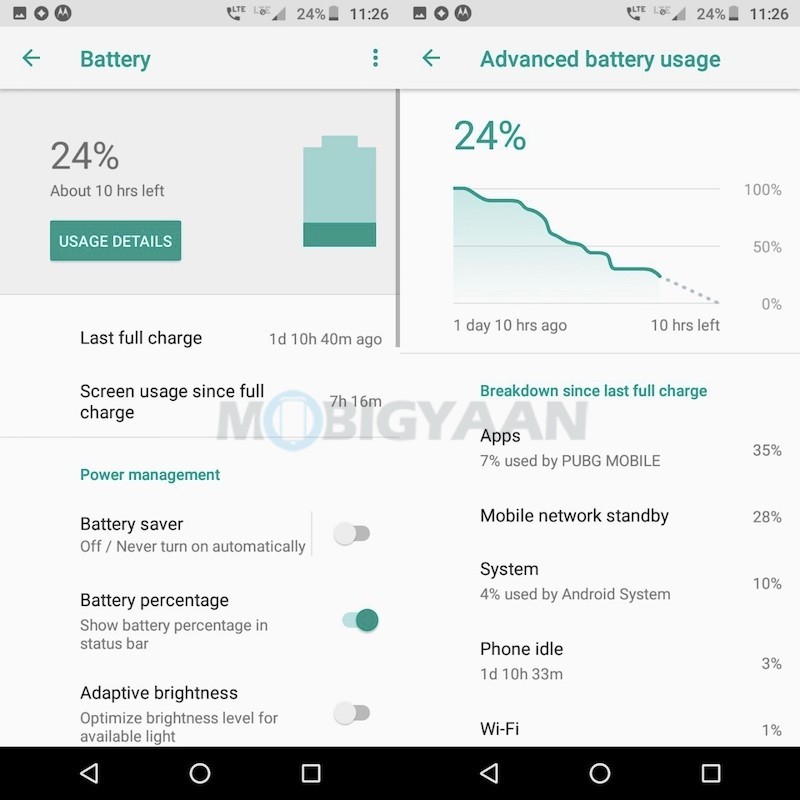 Moto E5 Plus Battery Test Results
[table id=162 responsive=flip /]
Motorola Moto E5 Plus Battery Charging
With big battery comes at a cost of charging heavily, the Moto E5 Plus ships with a charger rated 5V and 2A. It took almost 3 hours to charge the battery completely, take a look at the screenshot below. The screenshot suggests that the battery fills half in ~80 minutes and it is likely going to finish up between 160 minutes to 180 minutes.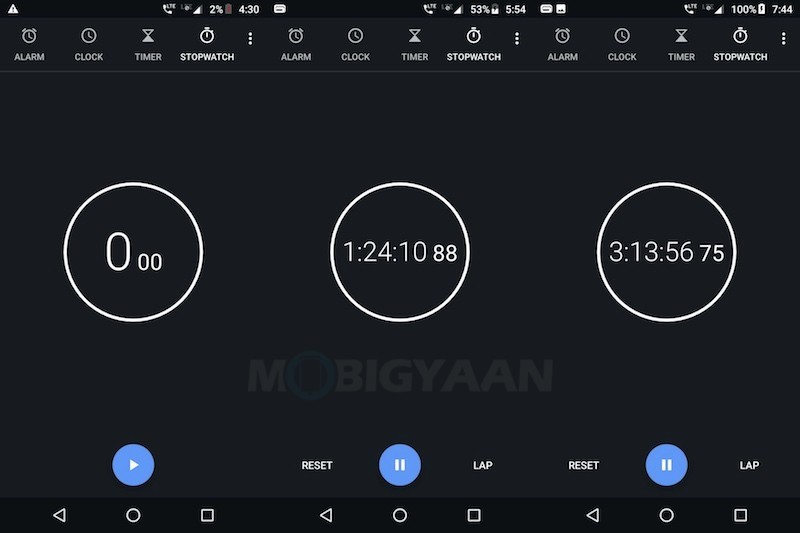 Conclusion – Is it worth?
With that all being said, the Moto E5 Plus offers a really good battery performance and is far better in its class. For multimedia users, the Moto E5 Plus can be a worthy phone if you are looking for a long-lasting battery life. Its premium glass body design, the large screen size, and large battery are those perks that make the phone reliable and at par with the competition.