While Motorola has been working hard on the product line-up, the company is now readying the next line-up of handsets.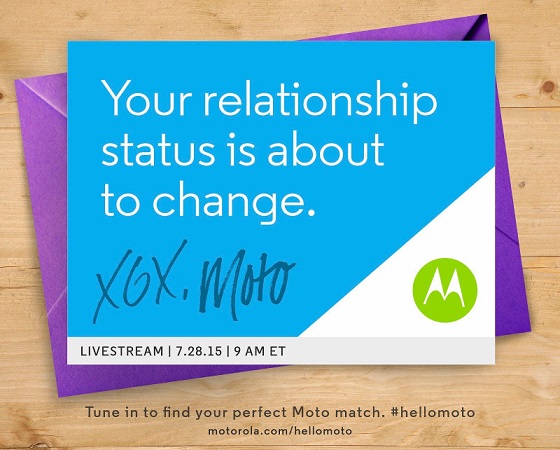 Motorola has sent out press invites for its upcoming launch event which would be held on July 28. Interestingly, the event would happen simultaneously in New York City, Sao Paulo, London and India. While the invite didn't mention any specific products, it just mentions, "Your relationship status is about to change. XGX Moto."
While there is no specific word on the launch, rumours suggest that Motorola would unveil the new Moto G (2015) and also the next flagship Moto X (3rd Gen). The company has already sent out invites for the launch in India as well. We're excited to see what Motorola has in store for us and we would have more details on July 28.