While we have been obsessing with the rumoured Moto X+1, Motorola seems to be working on a series of smartphones to complement its successful series.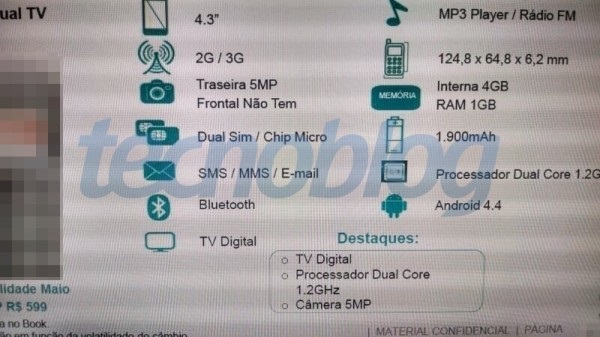 According to sources, Motorola is working on a 4.3 inch handset which will be available in three variants based on the markets. While the two obvious version are single SIM (XT1021) and dual SIM (XT1022), the third version bearing model number XT1025 will have dual SIM connectivity with support for digital TV. All three variants are believed to have been approved in Brazil.
Interestingly, the leaked Motorola smartphone is expected to be very thin measuring just 6.2 mm. While the detailed specs are not yet known, we can expect the smartphone to be powered by a 1.2 GHz dual core processor with 1 GB of RAM and 4 GB of internal storage. The handset is said to be equipped with a 5 MP camera and runs on the latest Android KitKat version.