While Motorola has been dedicatedly working on the Android Nougat update for its smartphones, the company has now released the update for the Moto G4 series in India.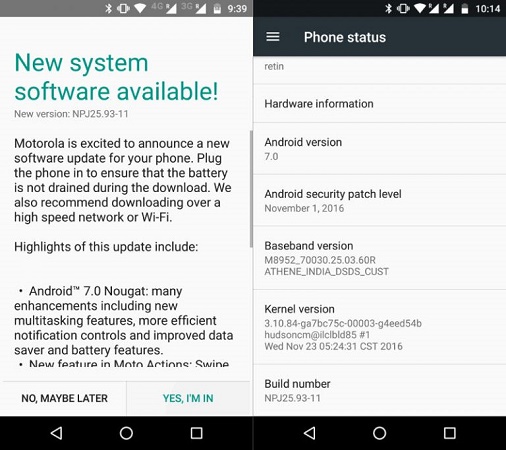 Motorola has officially started rolling out the Android v7.0 Nougat update for the Moto G4 and the Moto G4 Plus in India. The update, which weighs in at 733 MB, is being rolled out Over-the-Air and is expected to reach users in the next few days. The company is expected to release the update for other handsets as well.
The Android Nougat update for the Moto G4 brings in all the new features of Android along with the new Moto action that allows users to swipe to shrink the screen, and a new setting to disable and enable locking the screen when the screen is on and you touch the fingerprint sensor (for Moto G4 Plus). To check for the update, users need to go to Settings and check for the update or wait for the notification.