Soon after launching the devices on the Google Play Store in India, Google has now started rentals and purchase of movies in the Indian Google Play Store.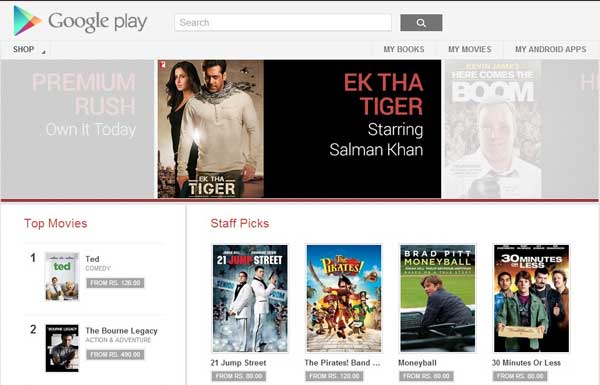 As per the support document notifying the rollout, the movie rental and purchase support is available for US, UK, Australia, Brazil, Canada, France, Germany, India, Japan, Korea, Mexico, Russia, and Spain.
The movies shop let you either rent a movie or purchase it. The price of the movie tittles start at Rs. 80. There is an HD version also available which is priced higher than the standard version. Not only does it have all the Hollywood releases but also a host of Indian Bollywood movies.
Google seems to be showing a lot of interest in the Indian market recently. First the Book store, then Device Store and now Movie Store, all within a month. Even though Apple has a lead in the movie rental and purchase service, the response it received is probably less than what Google Movie store would receive now.
You can visit the Google Play Store to rent or purchase movies of your choice. Happy watching!