Mozilla will launch Mobile browser (Fennec) soon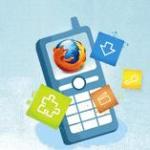 Mozilla Firefox, as you all is one of the most used browser on Destop will very soon be available for Mobile users. It is codenamed as Fennec. Initially it will be available only for Maemo devices i.e. Nokia N900 and Nokia M810.

Firefox for mobile phones comes complete with familiar features that you enjoy on your desktop:

The Awesome Bar searches your history, bookmarks and tags to go to your favorite sites instantly.

Share your Firefox preferences, history, and bookmarks between your desktop and mobile.

Add-ons to make your browser your own.

Tabs that let you browse multiple sites at once.

One-touch bookmarking to quickly organize websites.

"Remember Password" Option

Swipe your finger across the screen to access tabs or install useful add-ons. Double tap to zoom.

Right now the beta version is available for download. To download it click here