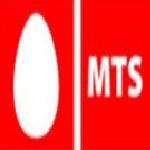 MTS, the mobile telephony services brand of Sistema Shyam Teleservices Limited (SSTL), has launched its high‐speed mobile Internet service, MBlaze, with download speeds up to 3.1 Mbps in Pune. This is the eleventh circle to be launched by MTS thus further expanding its presence in urban India. Voice services will be available in Pune and rest of Maharashtra in the month of January 2010. The new year offering from MTS to Pune subscribers is a Pre‐paid high speed data service with rates from Rs 2999 onwards. Subscribers in Pune will also be able download 15 GB data worth Rs.1500, free for the first month as part of the inaugural offer. Also there will be no roaming of the inaugural offer. Also there will be no roaming surcharges while using the MTS network.
While using MBlaze, subscribers will feel the power of speed while downloading and surfing the net and all this will be available to Pune subscribers for as little as 10p/MB. Free Internet browsing to certain websites will allow subscribers to stay abreast with the latest in news, sports and fashion. Subscribers will be able to shop and also browse certain educational sites for free.
With the Pune launch, MBlaze will be available in 24 towns across India and in all large urbancentres including Kolkata, Chennai, Bengaluru, Delhi and Mumbai.