MTNL (Mumbai) announces WELCOME GIFTS for its new Prepaid customers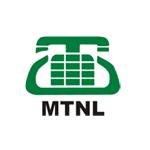 Mahanagar Telephone Nigam Ltd (MTNL) Mumbai today announced  that it will offer an  welcome Gift worth Rs.200 approx to each and every new customers (Trump prepaid 2G GSM and 3G Jadoo) who opted its GSM prepaid mobile service till 5th January 2010.It is offering 100 free Local and National SMS to any network across India, 100 free Local minutes of Video calls and 100 Local and STD Minutes of Voice calls on MTNL Mumbai and MTNL Delhi networks. The offer is applicable to all new customers of Trump prepaid with additional benefits from MTNL.
MTNL Trump 2G Prepaid connection cost Rs.40 while the MTNL 3G  Jadoo Life time Prepaid SIM Kit comes at Rs.80.The free benefits need to be consumed within 30 days. The Welcome Gift offer is applicable to all Trump SIM.
MTNL Trump 2G and 3G Prepaid connections with 'Welcome Gifts' in detail
Particular

Trump-40

Trump-75

MTNL 3G-80

Trump Super Saver-99

Trump Jeevan-149

Trump-199

M.R.P.

Rs.40

Rs.75

Rs.80

Rs.99

Rs.149

Rs.199

Free Talk Time

Rs.15

Rs.20

Rs.25

Rs.3

And 99 free Minutes on Own Net

Rs.50

Rs.99 and  Free 199 Minutes on MTNL, plus 199 local SMS

Welcome Gift (Additional from Free Talk Time)

a)100 Free SMSs in all network (Local & STD).

b) 100 minutes Video calls in local Mumbai network.

c) 100 minutes voice calls on MTNL Mumbai & Delhi Network

a)100 Free SMSs in all network (Local & STD).

b) 100 minutes Video calls in local Mumbai network.

c) 100 minutes voice calls on MTNL Mumbai & Delhi Network

a)100 Free SMSs in all network (Local & STD).

b) 100 minutes Video calls in local Mumbai network.

c) 100 minutes voice calls on MTNL Mumbai & Delhi Network

a)100 Free SMSs in all network (Local & STD).

b) 100 minutes Video calls in local Mumbai network.

c) 100 minutes voice calls on MTNL Mumbai & Delhi Network

a)100 Free SMSs in all network (Local & STD).

b) 100 minutes Video calls in local Mumbai network.

c) 100 minutes voice calls on MTNL Mumbai & Delhi Network

a)100 Free SMSs in all network (Local & STD).

b) 100 minutes Video calls in local Mumbai network.

c) 100 minutes voice calls on MTNL Mumbai & Delhi Network

Validity

120 day

Life Time

Life Time

365 Days

Life Time

365 days