MTNL (Mumbai) launches Fleet Management Service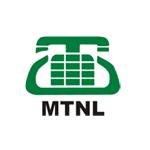 MTNL (Mumbai) has announced the launch of Fleet Management Service. Under the MTNL Fleet Management Service (FMS), a logistics company can track all the vehicles deployed in a location. The service enables enterprises to locate, monitor and manage their mobile assets and employees in a secure way using a simple Web browser.

With this service Companies can find location of the fleet, assign a name or number to the fleet, assign task, send SMS, manage sub managers, manage fleet groups and View Reports.

The service can add a new dimension to the Business of companies like Courier, Taxi, logistics, retail chain etc. who may require the location of their fleet or person. It allows tracking of people or vehicle in real time basis. Currently the accuracy is approximately 1 kilometer for Mobile handsets not supporting AGPS. For handsets which support AGPS feature, the accuracy will be approximately 100 meters.