MTNL (Mumbai) offers Unlimited Broadband Combo Plan at Rs. 495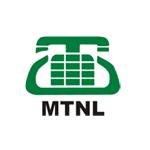 Mahanagar Telephone Nigam Ltd (MTNL), today announced the launch of a new Unlimited Broadband Combo plan (Including landline) at Rs.495.

MTNL's Unlimited Combo Brodband – 495 plan comes at monthly rental of Rs.495 along with Rent free Land line and Broadband connectivity at 320 Kbps with. The new plan will be available form 1st March 2010 to 31st March 2010.The existing customers will be allowed to migrate in plan with in the above promotional periods only.
MTNL Unlimited Broadband Combo Plan in Detail :
Plan Name

DSL_Unlimited_Combo_495

Monthly Rent

(Broadband + Land line)

Rs.495

Annual Subscription (Optional) (Pay for 11 Month Get free for One Month)

Rs.5445

Download speed

320 Kbps

Free Email Id

1

Land line call Charges

As per Normal Landline Plan

DSL Modem Rent

Free

Customer Care

For Information and Plan Migration Dial 1500 /22221500 (Toll Free)

For Complaint- Dial 198 (Toll Free)

For Technical Assistance -Dial 1504 or 22221504 (Toll Free)