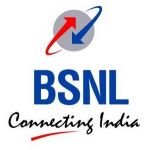 Bharat Sanchar Nigam Limited (BSNL) has announced that all landline broadband customers getting registered from 16-02-2010 till 30-04-2010 will be able to enjoy free Games on Demand services, free Music & Video on demand service and free Web Conferencing services.

Under Games on Demand service, a you can access a large number of games.  You can surf unlimited times and play the games.  Normally, BSNL charge Rs.200 per month for this service.  Under Video & music on demand, a customer can access internet portal bsnl.hungama.com where more than 60,000 digitized music albums and more than 2000 digitized video music albums are available which includes contents in Hindi, English and Regional Languages. The contents are available from bollywood, Hollywood, religious, etc.etc.  The normal cost of this service is Rs.149 per month.  Under Web Conferencing services, customers can have a video conference using PC between broadband customers of BSNL.  Under web conferencing, multiple people can have video conferencing simultaneously.

BSNL will not charge broadband installation fee for all new customers till 31st March, 2010.  In normal situation, BSNL charge Rs.250 for broadband installation at the customer end.