MTNL (Mumbai) slashed ISD call rates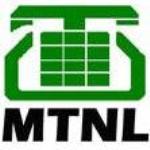 MTNL has announced reduction in ISD rates. Customers using MTNL Landline service and Garuda (Fixed/ Mobile) can now talk at a low call charge to 26 counties all over the world. MTNL Landline customers can make calls to U.S.A., Canada, China, Hong Kong, Singapore, Thailand, for as low as 80paise/min depending on their landline plan. Garuda (Fixed/Mobile) customers can also enjoy low ISD call rate of just Re 1/ min to the above countries. This is a limited period offer for two months. This offer is effective from 15th September 2010.
MTNL had already reduced the ISD tariff for GSM (Dolphin and Trump) customers. And the reduction of ISD calls for Landline and Garuda customers would now benefit more than 46 Lakh customers all over Mumbai.