It seems hostilities from Pakistan are on a full scale now. After getting attacked by them repeatedly on the border in past few days, this time India has become the target of Pakistani hackers. Pakistani hacker Mr. Creepy has hacked into the MTNL Mumbai site and left with a photo of an anonymous guy with signalling expletives to Indian soldiers in the back.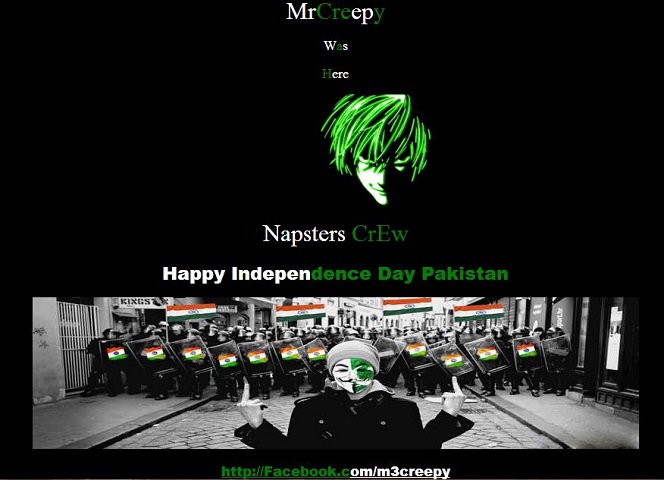 The photo is obviously photoshopped  with people having batons and Indian flags in the background being signalled this expletive. That too on the Independence Day of this nation itself. Mr. Creepy has signalled Happy Independence Day 'Pakistan' to top it up. Here, have a look for yourself.
Mr. Creepy has also given a link to his Facebook Page – Creep at local host. He has also posted certain links to other Indian sites he has hacked and placed this page at – Pune Traffic Police and another website.
It is not that hacking these sites will hurt us a lot, but this is definitely going to pinch especially on Independence Day when already all is not well between the two countries. This is just like his name, plain creepy and we think Indian hackers will be baying for his blood soon.
Thanks Krishna Katwe for the tip!