MTNL takes initiative for disaster struck Japan, reduces ISD call rates to Japan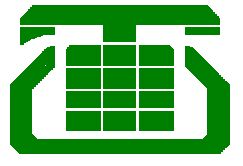 With the world praying for the ones in Japan, everybody is doing their part to help the people of Japan. The tsunami and the earthquake took its toll and left Japan in pain. With over millions under peril, the countries of the world are doing their part to help the needy.
With a lot of telecom operators reducing their rates for call to Japan, MTNL have joined this initiative. MTNL has reduced ISD call rates to Japan.  MTNL Landline customers can call Japan fixed line numbers for only Rs 1.25/ min,  while calls to Japan Mobile is at Rs 4/ min. This scheme will be shortly introduced for MTNL GSM Mobile customers also. The special rates will be for a limited period.