MTS celebrates its 5th Anniversary today and the telecom operator has brought about a pretty amusing offer to celebrate it. You might have seen the little weird but funny commercials from MTS under the 'Born for the Internet' campaign and this new offer follows up to it.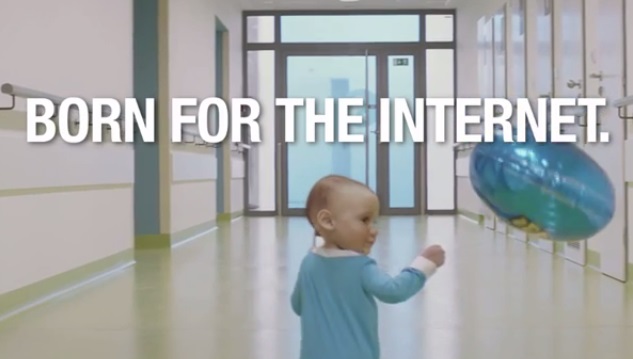 As part of the anniversary, babies born today, March 26, will be given a cool new MBlaze Ultra dongle for free. Along with the dongle, MTS will be offering 10 GB data as well. This is surely great news for babies born today. LOL!
So, anyone knows a baby born today? Don't forget to contact them and tell them about the offer. Anyways, jokes apart, the parents of today born babies are about to get lucky with a new dongle and 10GB data. The parents can claim the offer by registering on the MTS website and submitting the valid documents like the birth certificate of the baby. The offer is available in Delhi, Rajasthan, Gujarat, Karnataka, Kerala, Tamil Nadu, Uttar Pradesh (West), Kolkata and West Bengal.
According to Leonid Musatov, Chief Marketing & Sales Officer – MTS India, "Brand  MTS as part of its 5th anniversary celebrations in India wanted to do something unique for data customers. Given the recent success of MTS' Born For The Internet campaign, it was only fitting that we rolled out something as innovative as offering an MBlaze Ultra dongle, bundled with 10 GB data to parents of all babies born on 26th March, 2014."
The offer can be availed till 16th April, which means the babies will have some days to get acquainted to the thing called 'Internet'. So, know any baby born today?