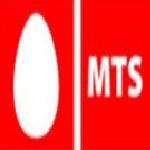 Its seems the Telecom Companies in Inda are reacting to the the "TATA DOCOMO THREAT". Few days back Aircel launched a plan which has a pulse rate of per second and now its turn of MTS India. MTS India has announced its MTalk plan that offers local calls at just 1 paisa per second, with 1-second billing, plus full talk-time for lifetime! STD calls are charged at 2 paisa per second. At nominal Msaver rentals of just Rs.1 per day each, customers can also choose to get 50% off on local calls, 50% off on STD calls, and 100 SMSes every day. MTS have coined this simple concept "The Power of 1".

Highlighting the key turnaround this MTalk plan brings for the Indian telecom industry, Mr. Rozanov said, "There are over 400 million prepaid subscribers in India. Assuming that each prepaid subscriber recharges 4 times in a month, and pays a processing fee of Rs.2/- on each recharge, it implies an additional national cost of Rs.320 crores per month. If all operators follow MTS India's model of waiving off their processing fee and providing full talk time for a lifetime, Indian consumers can save over Rs.3500 crores every year." (Quite Interesting Statistics )

New customers can opt for MTalk plan by buying a SIM for Rs.49 which includes a talk time of Rs.10. Existing MTS customers can also migrate to the MTalk plan without any additional charges. The plan will be available across India in all telecom circles where MTS is present, including Rajasthan, Tamil Nadu, Kerala, Kolkata, Rest of West Bengal and Bihar.
Description

MTalk

Base Prices

1 minute call cost (Paisa)

1 minute call cost

With Msaver's (Paisa)

Msaver

Name

STD Calls

2p/sec

120

60

Msaver STD

Offnet Local

1p/sec

60

30

Msaver Local

On Net Local

1p/2sec

30







On Net Local – Weekend

1p/2sec

30

15

Msaver Weekend

On Net Local – Night

1p/2sec

30

15

Msaver Night Time