MTS has committed to an unprecedented endeavor by providing 1 Paisa per minute MTS to MTS call tariffs to its prepaid consumers in Sikkim and North Bengal. The offer is available to both existing and new consumers through recharge coupons of Rs.99 and Rs. 36.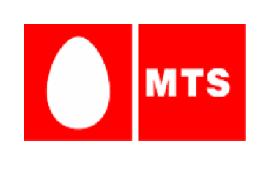 But there are a few pointers to keep in mind while checking out MTS's plan:

• The tariff plan is valid in all towns across North Bengal and Sikkim, such as Malda, North Dinajpur, South Dinajpur, Jalpaiguri, Darjeeling etc.

• The plan will be valid for 6 months after activation.

"We at MTS persistently look at innovative initiatives to engage and benefit our customers. As a part of this endeavor, we have presented special tariff of 1 paisa per minute proposition for our North Bengal and Sikkim region. This would empower our existing and new pre-paid customers to stay connected with their loved ones at the lowest tariff rates. I am confident that our customers will find this proposition exciting and extremely beneficiary." Mr. Keshav Tiwary, COO, Kolkata and West Bengal circles, MTS, was quoted as saying.

The 1 Paisa per minute plan is a unique effort on the part of MTS. We hope that major telecom operators such as Vodafone and Airtel, too, can come up with similar plans in the near future.