O-Zone, which is the provider wireless internet and mobility solutions and public Wi-Fi provider in India, has a struck a deal with Google and has announced a unique marketing initiative.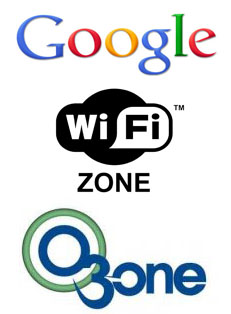 The program is aimed at encouraging mobile internet usage and getting consumer experiences of Google+ and YouTube on their portable devices while away from work and home.
The initiative will offer all Google+ users with free and unlimited access to Google+ on the Wi-Fi network at all O-Zone hotspots across the country. Users will also be able to surf YouTube to watch exclusive movie clips and promotions for 10 minutes each week at free of cost.
Consumers can go to outlets like Café Coffee Day, McDonalds, Café Oz, Coffee Bean and Tea Leaf, Costa Coffee, Subway and OM Bookshop, among others and make use of the offer.

The initiative will be sadly last for three months; however O-Zone is in talks with Google to make it a long-term contract.

"This is a first-of-its kind promotional tie-up. This association between Google India and O-Zone Networks reinforces the fact that people are now realising the power of Wi-Fi," said Sanjeev (Bobby) Sarin, CEO, O-Zone Networks.