Samsung Galaxy C9 Pro has a large 6-inch screen so, it would be great if you utilize the screen for Samsung's multi window feature. Samsung has given the support for multi window on Samsung Galaxy C9 Pro. The multi window lets you run two or more than two apps at the same time on the screen. With multi window enabled, you can simply do multitasking seamlessly.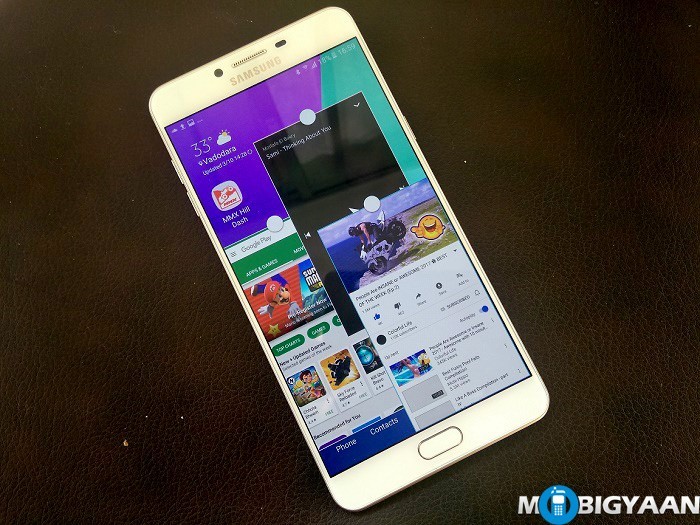 One such feature now comes native with the Android 7 Nougat , however, the multi window still isn't matured enough like Samsung's. If you aren't aware of it, Samsung was the first one to bring multi window feature on smartphones. It was an attempt by Google Android to replicate it as a native feature. If you own any Samsung phone or the new Galaxy C9 Pro with multi window support, this guide will show how you can access multi window feature.
How to enable multi window on Samsung Galaxy C9 Pro
Visit the main Settings menu from the home-screen or the app drawer. You can also enter the settings from the notification bar shortcut.
Go to Advance features and enable the Pop-up view gesture slider.
On tapping on the pop-up view gesture, you'll see an animation image that shows you how it is done.
To enable multi window on Samsung Galaxy C9 Pro, access any supported app in pop-up view by using the swiping gesture. Pull the top-left corner or top-right corner of the app to downwards diagonally on the screen.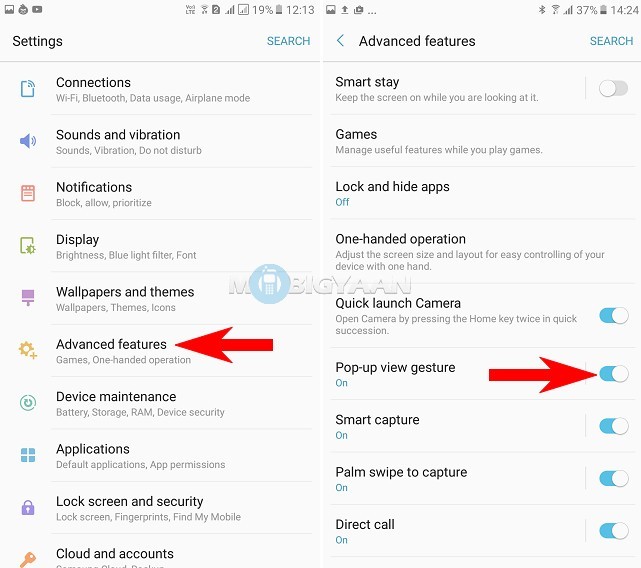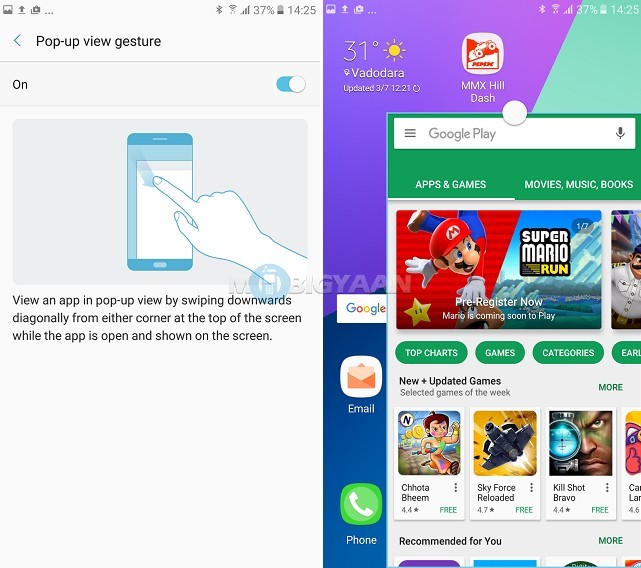 That's not it, you can still use its split screen feature that divides any two apps into two halves. To do that just press and hold the recent apps key and choose two apps you want to run at the same time.
This guide also works for any Samsung device that support multi window feature.
So, how many apps you run using the multi window feature? Tell us in the comments. Find out more guides for your mobile device at How-To Guides.