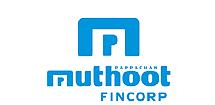 Muthoot Fincorp, a financial services arm of Muthoot Pappachan Group, recently introduced a loan management solution that is delivered via mobile. Atom technologies developed and implemented its m-Collections solution that will ensure speed, transparency and convenience in distributing and managing loans for Muthoot Fincorp.

Commenting on the innovative mobile loan management solution, Thomas Muthoot, Director, Muthoot Fincorp, said, "It gives us great pleasure to introduce this online management model for the ease and benefit of our customers. This is aimed at taking our relationship with our customers to the next higher level thereby ensuring transparency and ease in loan repayment." 

The mobile loan management solution will equip Muthoot Fincorp field staff with JAVA MIDP 2.0 enabled mobile handsets to collect payments and immediately and automatically update customer accounts on the Muthoot Fincorp system. This ensures transparency and convenience in the entire system of loan management.

Dewang Neralla, Director, atom technologies, said, "We are confident that our m-Collections application will help Muthoot Fincorp to scale up at rapid pace, while bringing in operational efficiencies and also to access the remote pockets of the country."

m-Collections provides access to remote geographical locations by using a mobile based application thereby reducing the hassle of the customers traveling long distances for loan repayment.This model would cater to Muthoot Fincorp's diverse mix of retail offerings in the areas of consumer loan products that includes gold, home, automotive and trade.