MWC 2012: Intel ties with Lava, introduces Medfield running Lava XOLO X900
Intel had earlier announced about its new breed of Medfield processors and now it has officially announced the first one in its series, the Medfield Z2460. This processor is capable of clocking at a speed of 2 GHz and comes with Intel's XMM 6260 HSPA+ radio with Hyper-Threading Technology.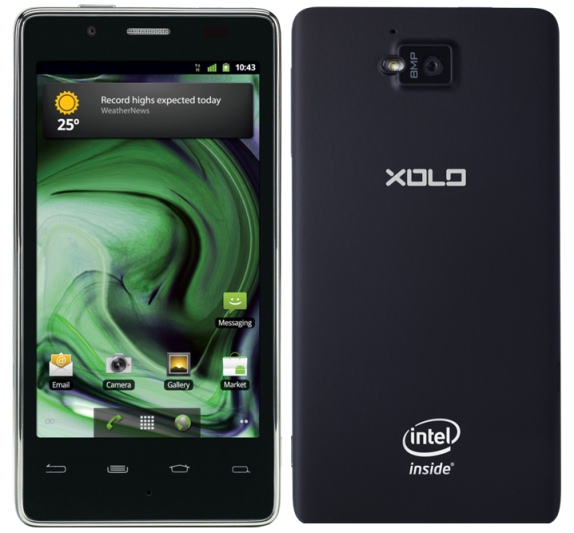 With the introduction of the processor Intel has tied up with Indian mobile phone maker, Lava and has introduced a Medfield running handset.

The Lava XOLO X900 will run on a 1.6 GHz Intel Atom Processor (based on Medfield Z2460) and will have a 4.03 inch LCD touchscreen with a display resolution of 1024 x 600 pixels. There is an 8 MP camera with flash at the rear and a 3 MP front camera for video calls. The 8 MP also comes with burst
mode that allows individuals to capture 10 pictures in under a second.
The Lava XOLO X900 will also have the support of 3G, Micro SIM slot, NFC and HDMI. All this will be powered by a 1460mAh battery. This Medfield powered mobile will be the first device to hit Indian market by Q2 2012 but the company has not announced the price of the XOLO X900. We'll update you as soon as there is more info on the smartphone.