Apple's two upcoming devices – the iPad 3 and the iPhone 5 have the market waiting with baited breaths. A new development suggest that the iPad 3 even after so much rumor mongering still might just come with an A5X and not an A6 processor. Apple though might be simultaneously working on both processors, which indicates that the iPhone 5 launch might follow the iPad 3 launch soon.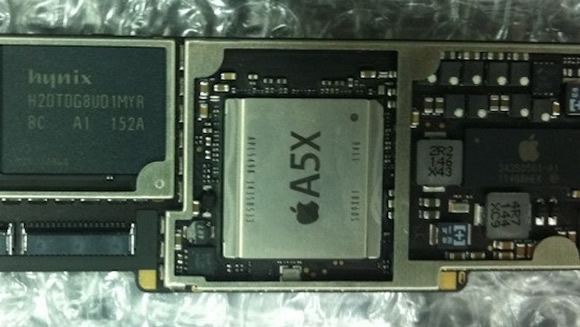 So what is this A5X processor? Well, don't rack your brains out? Apple's nomenclature isn't rocket science. The X at the end stands for an advanced GPU, which means there is a retina display in the works for the iPad 3.

It seems Apple is abandoning its strategy of putting in iPad's processor in iPhone, the way it had done with iPad 2 and the iPhone 4S. The almost legendary, even mythical iPhone 5 might finally how up on the horizon with an A6 processor. Whether or not this development stands true is yet to be verified. But still the following research by 9 to 5 mac might come in handy –
"The original iPad's A4 chip was called S5L8930X, the iPad 2′s A5 chip was called the S5L8940X, and now this A5X chip is labeled as S5L8945X. Notice the jump of 10 in the labeling on the A4 to A5, and notice the jump of only 5 on the A5 to "A5X." The 5 would note a half-way upgrade, something that an A5X chip with improved graphics, but still dual-core processing, would be likely referred to as."
We are waiting with eager anticipation for Marc 7th, rumored to be the date of release.