Here's another tablet that has made its debut at the MWC, although it hasn't been officially announced and it doesn't have an official name. Toshiba has kept mum on this 7.7 inch tablet which seems to look pretty decent.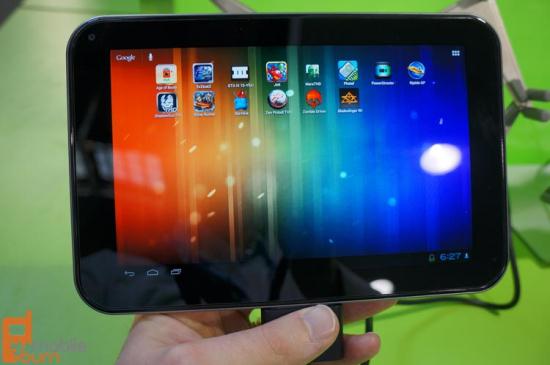 The tablet seems similar to the Toshiba Excite X10 10.1-inch tablet so it could fall in the same series. The tablet has an Nvidia Tegra 3 quad-core processor and has a7.7-inch AMOLED display with a 1280×800 pixel resolution.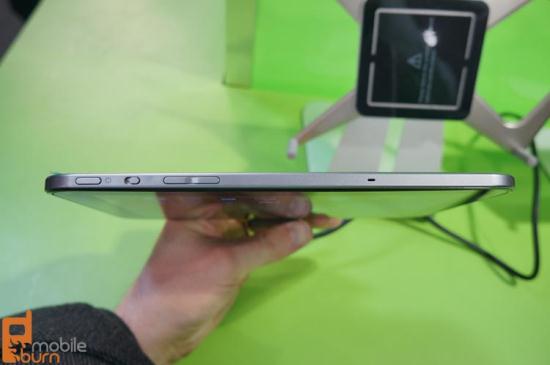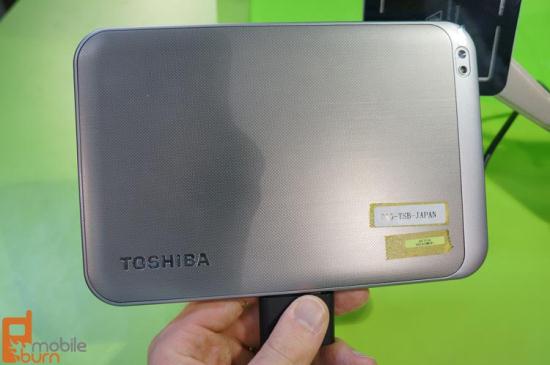 The looks of the tablet suggest a slim profile and nicely curved edges. There is a microSD card expansion and a microUSB port and it seems to be running Android 4.0 ICS platform. We can also see rear and front cameras, no clue about the resolution though. Other than that there isn't any information available as of yet.
Let's hope Toshiba announce the tablet soon or at least give us a name.