Chinese device maker ZTE has announced a new Windows Phone smartphone in its portfolio. The ZTE Orbit is the latest addition which is said to fall under the affordable range of Windows Phone.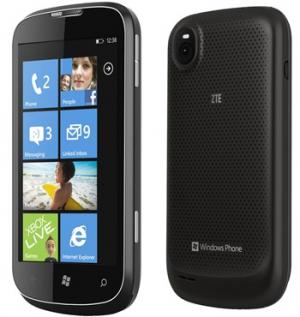 The ZTE Orbit is based on the latest version of Windows Phone and comes with 4GB of memory and a 5MP autofocus camera with LED flash.

Other than the above information we have nothing on paper, but the smartphone does look like it will be a good competitor for the recently announced Nokia Lumia 610. But of course, Nokia's pedigree might enough to crush this handset.
We'll keep you updated on more on this budgeted Windows Phone device. Stay tuned.