While the competition between messaging apps in India is very fierce, new players are trying to set foot in the country due to huge number of potential users. Mxit has announced the launch of its India operations.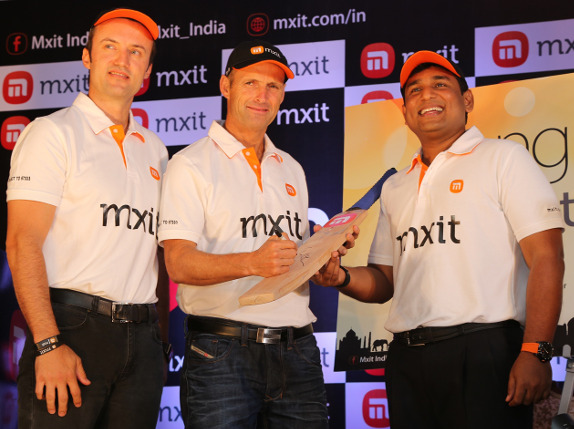 Mxit, which is a renowned cross-platform mobile messaging app in South Africa has launched the app in India at the hands of South Africa's cricketing icon and former Indian Cricket team coach Gary Kirsten who is also Mxit Brand Ambassador for India. The messenger is available across all the major platforms including Android, iOS, Java, BlackBerry and Windows Phone.
The Mxit mobile messaging app has all the regular features like individual chat, image sharing and group chat with up to 50 users across any platform. The app is said to work well even on a basic 2G data connection and doesn't consume excess data. The app can be downloaded for free from the Google Play store, Apple App Store, BlackBerry App World, Windows Phone store and Java.
Speaking about the Mxit Messenger, Sam Rufus Nallaraj, CEO of Mxit India Pvt. Ltd. said, "India is currently the world's largest feature phone market and continues to grow. Launching Mxit brings innovative mobile technology to the masses making the 'smartphone' experience affordable to every Indian consumer. We're excited at the prospect of enhancing the lives of Indians by providing functionality otherwise not available to low end handset users, as well as replacing the reliance on SMS on feature phones with a cheaper, more engaging chat alternative."