Mysterious Motorola device running Android L surfaces
While we are still awaiting the Moto X+1, a mysterious Motorola handset surfaced today indicating that the handset maker has more plans of expansion.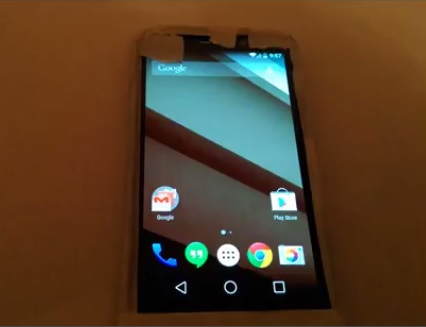 According to sources, a mysterious device with the Moto Boot animation was spotted. While the device has no company branding, the Boot animation is the only source suggesting that it is a Motorola device. What is interesting, however is the fact that the device apparently runs on the recently released Android L. If we were to guess, the handset seems to have a 5 inch display.
While everyone's first thoughts were that this is the Moto X+1, the source categorically claims that this is not the Moto X+1, but could possibly be the phablet version of the Moto series or just another Motorola Droid device. However given the recent success of the Moto range of devices, this could be another grand success for the company. We'll surely have more details about this in near future.