While we are eagerly waiting to see the Mi 5 in India later this week, Xiaomi seems to be working on yet another device.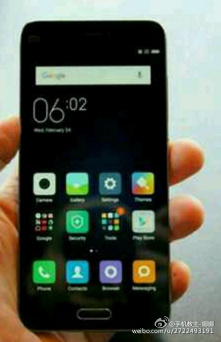 According to sources, Xiaomi is working on yet another powerful device powered by the Snapdragon 820 processor. Interestingly, the handset is internally named as Xiaomi M2 SE (*cough, cough* Apple iPhone SE). It becomes even weirder when told that the said handset flaunts a 4.3 inch display. While the image shows very few details, we can see the Home button, which has the fingerprint scanner embedded.
While the Xiaomi M2 SE is said to be powered by the Qualcomm Snapdragon 820 processor, it would be under clocked at 1.8 GHz and would be support by 3 GB of RAM and 32 GB of storage. Also expected is a 13 MP camera sensor but without OIS. While there is no official confirmation, sources claim that the handset is scheduled for release in June. Could this be the mini or affordable version of the Mi 5?