If you own Microsoft Lumia 950 XL like me or any other Windows Phone, you might have wondered how to reset Microsoft Lumia 950 XL or any other smartphone running Windows. No matter how you use your smartphone, it needs a factory reset only because you find that your smartphone isn't working like it should, it is performing slow or you want to wipe everything off your phone. There might be other reasons as well  but at the end, you want to reset your phone. Here are the two methods to reset your Lumia 950 XL to the factory settings.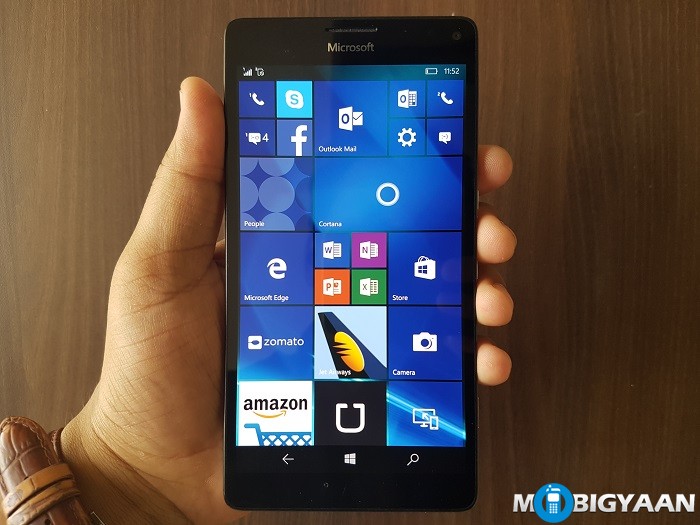 How to reset Microsoft Lumia 950 XL
Note: Before you do a factory reset, charge the phone battery to at least 30% capacity. Resetting your Lumia device will erase all your personal data that includes all the apps and games you have downloaded, photos, music and videos. The phone will restore to the factory settings. Take a backup of your data before you proceed if required.
Method 1: The Easy Way – Reset From The Inside
One way to reset Microsoft Lumia 950 XL, as well as, Microsoft Lumia 950 is to do it from within the settings. Microsoft Windows provide it in most of the Lumia devices. Check if you can do it with your other Windows phones.
To reset Microsoft Lumia 950 XL, open Settings -> System -> About  and hit the Reset your phone button.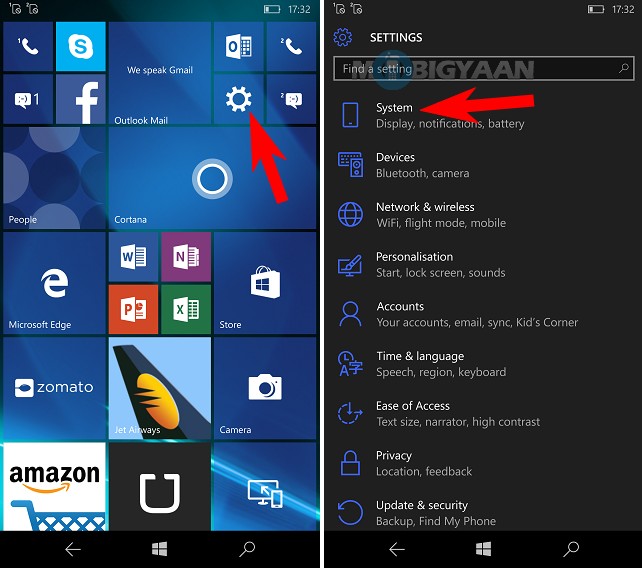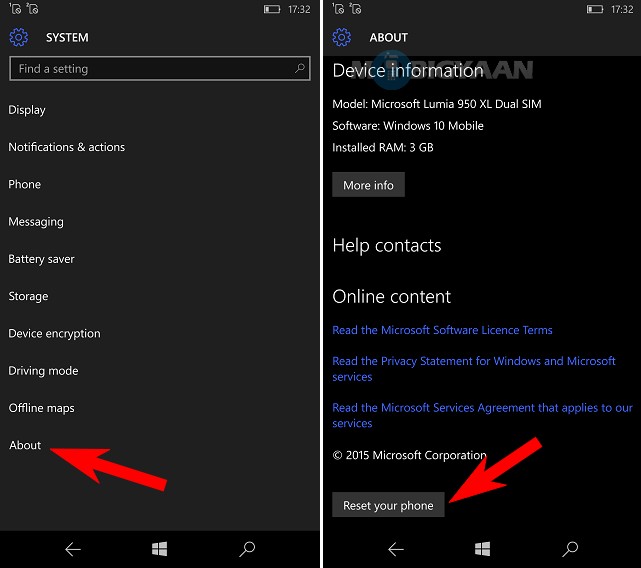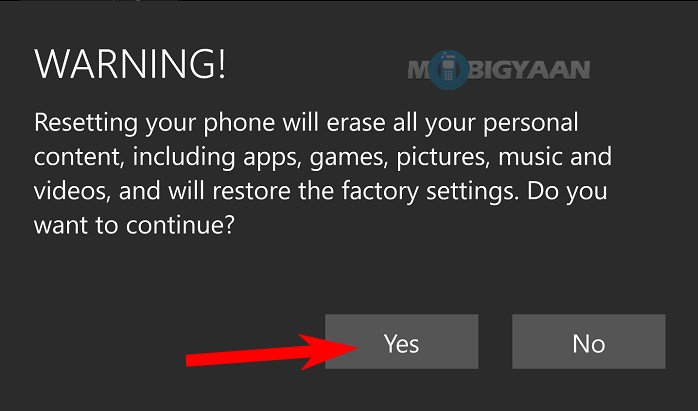 Method 2: Hard Reset (Requires Power Off)
Turn off Microsoft Lumia 950 XL using the power button. Once you have switched off, press and hold Volume Down button and Power button for a few seconds. When an exclamation mark appears on the display, release the buttons and press the following sequence below one time.
Press Volume Up button
Press Volume Down button
Press Power button
Press Volume Down button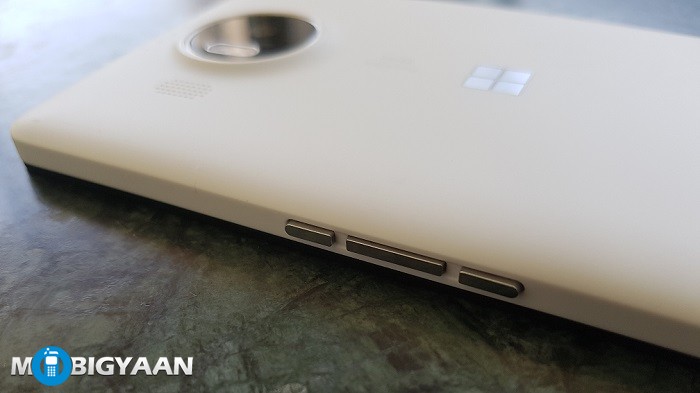 With this button sequence, your phone will start to factory reset and at this time, you have to leave it aside for some time as the process may take several minutes.
If you have successfully reset your Microsoft Lumia 950 XL or any other Windows phone, please share our guide to help your friends and others who are in need. For more guides, see our How-To Guides.