Mystery Xperia smartphone with very narrow bezel appears in blurry images
While Sony is set to launch the Xperia Z2 'Sirius' at MWC, we have come across blurry images of a mysterious new Sony Xperia smartphone which has some seriously thin bezels.
We are pretty sure the mystery Xperia smartphone in question is not the Z2 since we have already seen the Xperia Z2 in all its glory in the leaked images. Although the pictures are very blurry and we can hardly make up anything substantial of the device but that bezel surely catches our attention.
There have been several reports suggesting that Sony has been planning multiple flagships so this device might turn out to be the Z3 and be launched at IFA. These are all wishful thinking and speculations as of now.  Sony has always been blamed for having very thick bezels in their devices so we are happy that they might be planning to do something about it.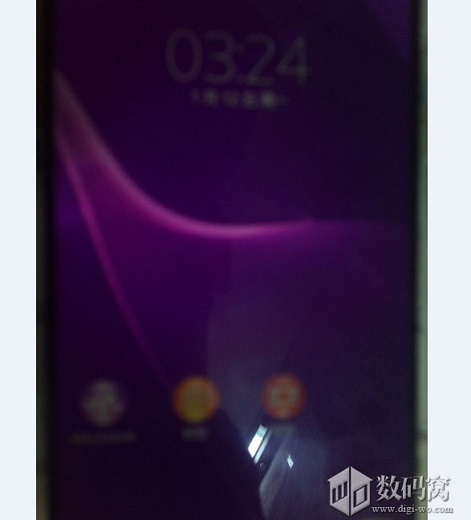 We sure love devices with narrow bezels (for example, the LG G2) but we are also a little concerned as with even more narrow bezels, holding the device might be a bit problematic. The narrower the bezel on the sides, the more are the chances of accidental inputs on the display. But even with all the concern, the geek in us wants more devices with minimal bezels.
What about you? Are you happy with the bezels on your current device or you want a device with even more narrow bezels?