Earlier we just saw claims that the Sony Xperia Canopus, which was recently certified in Japan, could be the Xperia Z2. While there is no confirmation about that, the alleged back covers of the device have already leaked.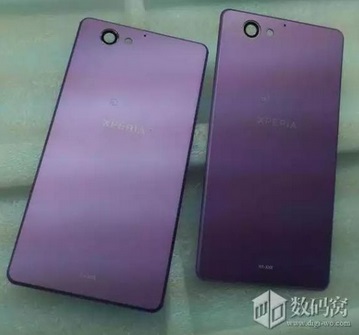 According to sources based in China, the Sony Xperia Z2, which is apparently the long rumoured Sony Sirius, would feature a 5.3 inch display. The device is expected to be available in 5 colours, one of which is seen in the leaked back cover of the device. Interestingly, the handset is said to sport a massive 23 MP camera sensor.
While the leaked back cover of the alleged Sony Xperia Z2 doesn't reveal much, it gives us the feeling that Sony would replace the traditional glass back panels on the upcoming Xperia devices with lighter carbon fiber material or even metallic panels. Also the rumours claims that the device is expected to launch next month, which we assume to point to the upcoming MWC 2014, scheduled at the end of February.