New Car Mode App by Nokia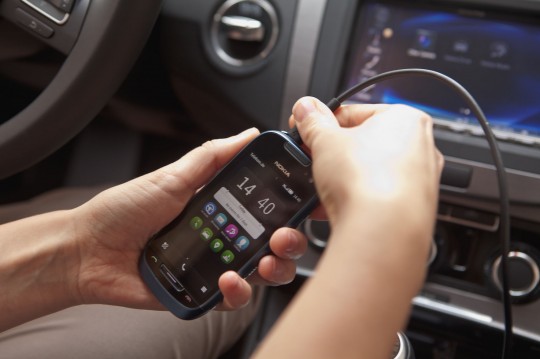 Nokia has announced a new app called the Nokia Car Mode which is a standalone application made especially for in-car use of Nokia smartphones. It features a user interface that makes the access and use of Nokia Drive (voice-guided car navigation with Nokia Maps), traffic updates, music and voice calls quite easy when you are driving your car.
The app also supports MirrorLink which is a standard smartphone-to-car connectivity platform driven by over 20 major global brands from across different industries within the Car Connectivity Consortium (CCC). With MirrorLink, smartphones can be connected to in-car displays; car controls systems, and car audio systems. Thus consumers can control their smartphones via the car dashboard, as if the device and its apps were integrated into the car itself.

Alpine has played a major role in the development of the app and have also launched a compatible car dashboard mounted unit called the ICS-X8 which supports MirrorLink as well as Nokia's new Car Mode app.

The Nokia Car Mode app will be available for download for Nokia smartphones based on Symbian Belle like the newly launched Nokia 600, Nokia 700 and Nokia 701 as well as the Nokia N9 from the Ovi Store in Q4 2011.

This is a great concept which hasn't got a lot of support, but finally Nokia has taken the initiative to make the smartphone experience even better by integrating it with your car.