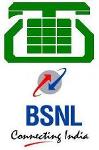 MTNL and BSNL have had empty chairs for the posts of chairman and managing directors respectively. They soon may be occupied said Telecom Secretary R Chandrashekar. He also added "After March 18, the last date for the receipt of applications by the Department of Telecommunications (DoT), it will take two-three weeks to get the name from the selection committee formed under the leadership of Sam Pitroda."
The posts have a term of three years and are on a contract basis. The period may be increased based on the performance evaluation of the appointed CMDs by a group of external experts.
The Department of Telecom set up a new search-cum selection panel for the selection of CMDs after the list of successful candidates picked by the old selection panel was scrapped. The new panel includes UIDAI Chairman Nandan Nilekani, Principal Secretary to the Prime Minister T K A Nair, Cabinet Secretary K M Chandrashekhar and is headed by Sam Pitroda.