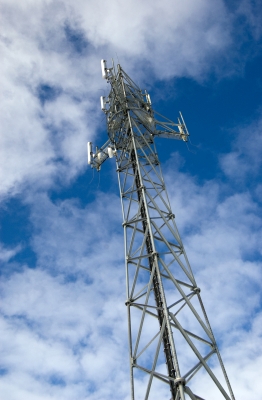 The telecom services play an integral role in the socio-economic development for a nation. It is a fundamental support system needed for rapid growth and modernization of various sectors of the economy. In India, it is one of fastest growing sectors and has greatly contributed in bridging the urban-rural gap. The sector is growing at an accelerating speed in the recent years. VAS industry is likely to grow significantly. Relevance of content, revenue sharing, compatibility across OS platforms, and pricing are some of the challenges faced by VAS companies in India. 3G is likely to give a significant push to the overall VAS business. The budget is likely to impact and influence the telecom client's business and plans for next financial year in the following way:
Full exemption of the countervailing duty (CVD) of 4% on accessories, parts and components imported for the manufacture of mobile phones has been extended for the full year. This will help in keeping the cost of handsets low especially when telecom operators are focusing on increasing penetration in rural areas.

The Budget plans to provide rural broadband connectivity to 2.5 m Panchayats in the country in the next three years and also plans to provide optical fiber connectivity to all 1,500 institutions of Higher Learning and Research through the National Knowledge Network (NKN) program. The expansion of rural broadband connectivity would help boost broadband penetration in the country.

Linking of wages under the National Rural Employment Guarantee Scheme (NREGS) to the consumer price index for agricultural labour, would result in increased disposable income in the hands of rural population. This will in turn help enhancing ARPU in rural area.

The Minimum Alternate Tax (MAT) has been increased from 18% to 18.5%. The increased MAT rate would marginally impact the bottom-line of telecom operators. However, reduction in the surcharge on corporate tax of domestic companies from 7.5% to 5% may marginally compensate.

Reduction of the foreign dividend tax to 15% would benefit telecom companies repatriating profits from its foreign operations e.g. Bharti Airtel.

Receipts from 'Other Comm. Services' such as license fess, spectrum usage charges etc are budgeted at Rs 29,648.33 crore in FY12, which is nearly double over FY10 level. Govt may have factored implementation of TRAI pricing proposals on 2G spectrum, which could be negative for incumbents like Idea, Rcom.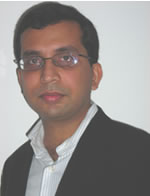 This articles is written by Badri Sanjeevi. He is the Chief Operating Officer at Mauj Mobile and Mobango – a part of People Group, which owns interactive websites such as Shaadi.com, Fropper.com, Makaan.com and Astrolife.com. The Company is funded by Sequoia Capital and Intel Capital.
As COO, Badri leads the Mauj Mobile and Mobango teams on their strategic growth path, both in domestic and international markets, addressing telecom operators, media companies, agencies and brands as primary customers.