Long battery life is an important aspect of the smartphone which enhances the user experience. With the growing hardware in the smartphones, we are now having more powerful CPUs for multi-tasking with a good battery efficiency. The new Honor smartphone will be running a 16nm HiSilicon Kirin SoC. Can you guess it?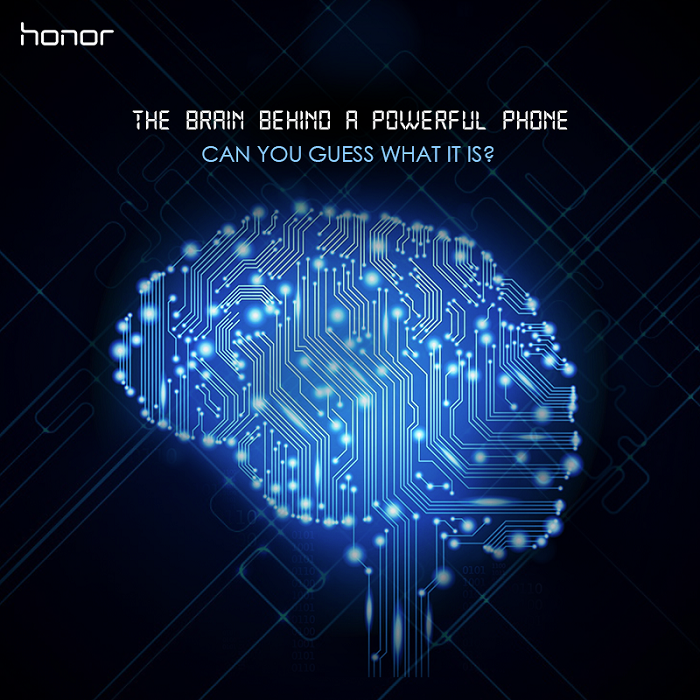 The 16nm chipset is a power-efficient CPU for Honor smartphones that uses ARM's big.LITTLE technology giving a balanced performance by reducing the power 40% consumption as claimed by Honor when performing light tasks, and switches to high-performance when heavy multi-tasking and gaming. Compared to the current 28nm chips, the 16 nm CPU offers lightning-fast performance and uses less power i.e. less draining of the battery.
The new Honor smartphone is an upcoming device from Huawei which is expected to be using the new and improved 16nm Kirin CPU with a compact 3000 mAh battery (650 Wh/L energy density). The phone is also expected to come with a fast-charging adapter (9V 2A) that allows you to make calls for hours with few minutes of battery charging.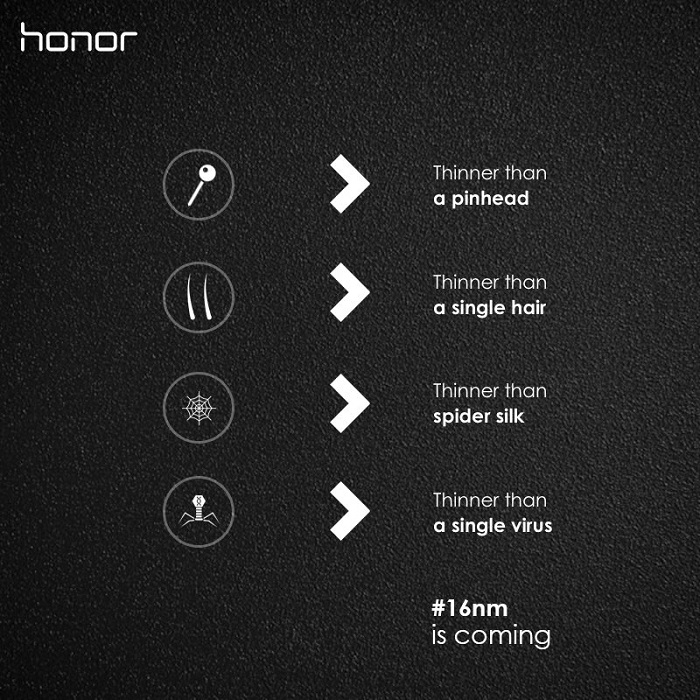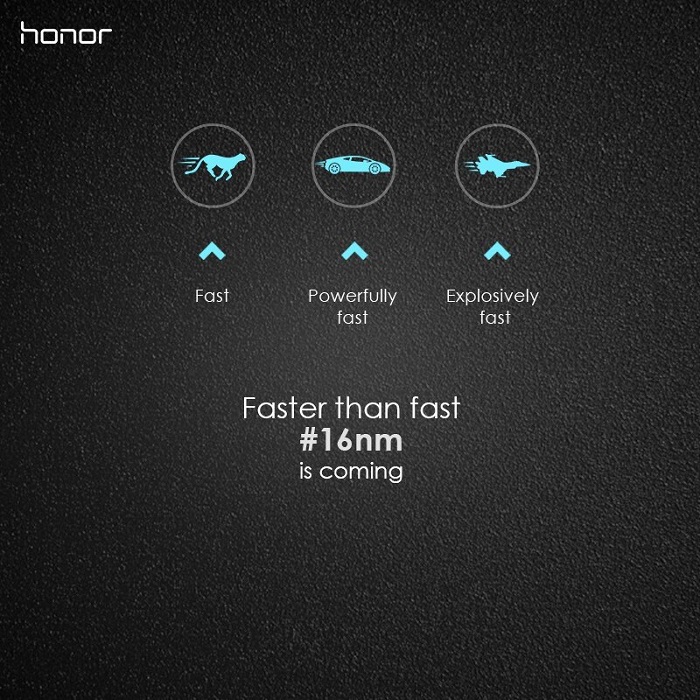 The chipset is manufactured on 16nm FinFET plus process from TSMC. It ensures better performance as well as low heating and battery friendly features. It also supports VoLTE and TD-LTE/FDD-LTE.
The new 16nm HiSilicon Kirin SoC will flaunt an oca-core Cortex-A53 processor (4 cores clocked at clocked at 2.0GHz and other 4 cores clocked at 1.7GHz) with a Mali T830 MP2 GPU. The performance of the GPU is 100% increased as compared to its previous generation HiSilicon Kirin 620 SoC. The SoC also boast a fast eMMC 5.1 storage and all new EMUI 4.1 OS.