Apple was the company that started this whole trend of having intelligent voice recognition on your phone. So, it should be Apple to not let Google get ahead with its 'Google Now' feature whose functionality is jumping ahead by leaps and bounds. So what has Apple done? It has endowed Siri with Voice only recognition and inbuilt Shazam song recognition.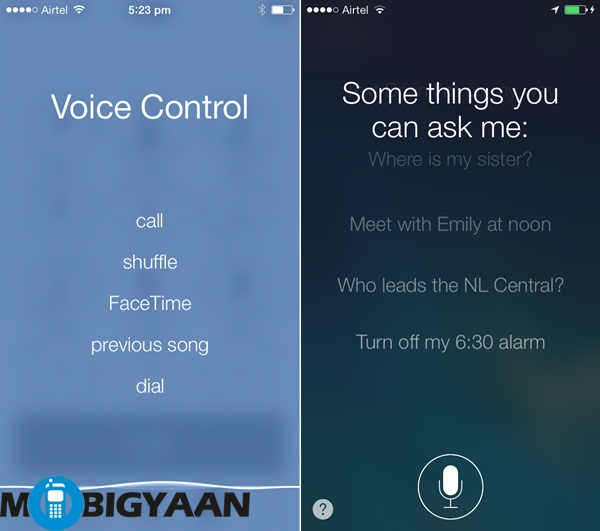 Voice only recognition is not new. Motorola has done it with Touchless Control in the Moto X. Not just that, Google is working on it for its Google Now smartwatch.
Just like 'Okay Google', all you have to say now is 'Hey, Siri' and the phone will come to life.
The interesting thing with the new Siri is then Shazam recognition built into Siri, thanks to Apple's partnership with the company. Another new feature is the ability to make iTunes purchases via voice, along with voice recognition in 22 different languages for Siri.
If you are one of those rich bozos who has a 'smart' home, you can actually access household appliances via Siri. Just say 'get ready for bed' and your doors will be locked and lights dimmed.