It's finally official! As rumored and speculated, Satya Nadella is the new Microsoft CEO. In other rumored news that has just been confirmed, Bill Gates has stepped down as Microsoft chairman and he will take up the new role of Microsoft's Founder and Technology Advisor.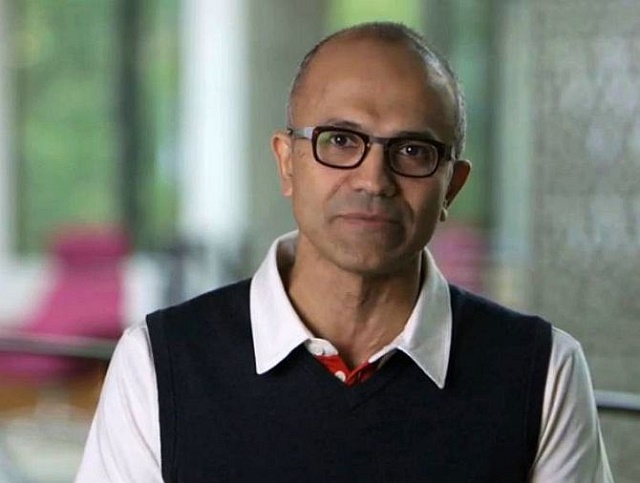 After months of uncertainty and confusion over who the next Microsoft CEO will be, today we finally got to know. So, talking about the new Microsoft CEO Satya Nadella, he has been working for over 20 years now at Microsoft and his hard work seems to have paid off at the Redmond giant. He started at Microsoft in 1992 in a variety of roles, he lead the transformation of Windows Live search to Bing and was executive vice president of Microsoft's Cloud and Enterprise division before taking up the big CEO job.
Nadella will take over the role of Microsoft CEO immediately and will have a number of things to handle. Microsoft's on-going transition to becoming a 'Devices and Services' company and handling the big Nokia business to merge into Microsoft will be the key ones.
In excerpts from an internal memo to the employees, Nadella said, "Today is a very humbling day for me.It is an incredible honor for me to lead and serve this great company of ours.  I've been fortunate to work closely with both Bill and Steve in my different roles at Microsoft, and as I step in as CEO, I've asked Bill to devote additional time to the company, focused on technology and products. I'm also looking forward to working with John Thompson as our new Chairman of the Board. While we have seen great success, we are hungry to do more. This is a critical time for the industry and for Microsoft. Make no mistake, we are headed for greater places — as technology evolves and we evolve with and ahead of it. Our job is to ensure that Microsoft thrives in a mobile and cloud-first world."
In other important news at Microsoft, Bill Gates has stepped down as chairman and John Thompson who was Microsoft's lead independent director for the board of directors will take up the chairman role. As we mentioned at the start, in the new role of Technology Advisor, Gates will be able to "devote more time to the company, supporting Nadella in shaping technology and product direction."
We are quite delighted to see an Indian become the Microsoft CEO and we hope he does a great job to bring Microsoft back to the forefront again. Tell us how you feel about Satya Nadella becoming the new Microsoft CEO and Bill Gates becoming the Technology Advisor?