New Symbian Belle update (111.030.0607) leaked for N8
The N8 had already received an unofficial Belle update and users, including me, have already flashed it with the new update. Well there is yet another leaked version of the Belle ROM for the N8.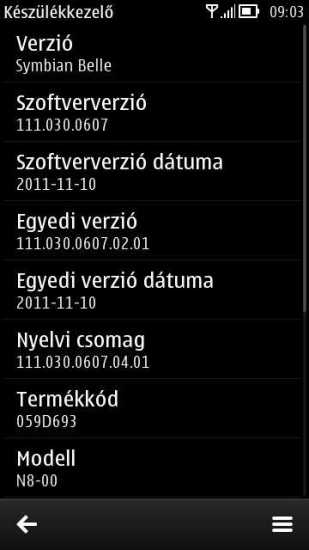 The new update version is 111.030.0607 replacing the older version number 111.020.0203.
According to sources the update includes some Java fixes and an EQ fix. Do search for the leaked ROM if you really want to flash your N8 with the newest unofficial Belle. But I advise you to wait for the official release as it will be much more stable and might include more goodies. If you want you can check out how the unofficial ROM works on the N8 over here.
The official update should be out soon so we'll keep you updated.