So Eldar Murtazin, the mobile industry insider is at it again. He is well known for inside scoops about the latest happening and now he has posted a picture over his Twitter account, which is a new Samsung device running Android 4.0 Ice Cream Sandwich on-board but is still unnamed.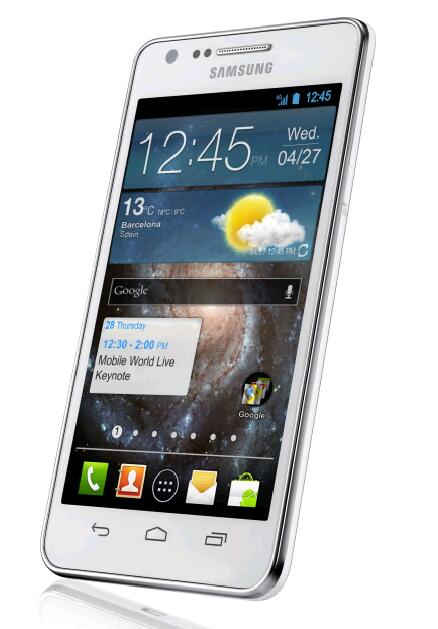 From the picture the device looks very much similar to all the previously launched Samsung devices in 2011 and is closer to the Galaxy S II but this is definitely not the S III as Samsung has already announced that it'll not reveal the S III in Barcelona later this month.
One thing that indicates that we could see this device at the MWC later this month is the indication over the device's screen which has Samsung's Keynote timing at the MWC and also the weather widget is also fixed at Barcelona. So is this the Samsung Galaxy S II Plus that we heard about today? Well changes of it are also rare as it was found running on Android Gingerbread and the leaked devices' image indicates it is running ICS and also has ICS based buttons at the bottom for navigation. Oh and yeah this could also be a new Galaxy Note running ICS out of the box.
On the other hand a Twitter user Artur Diodorov has posted the picture that you see below which is exactly same as the picture above. So is this a fake render?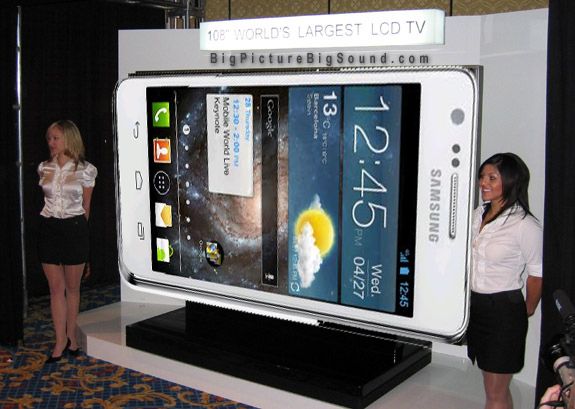 Well whatever this device is, we'll get to know come February 28 or even before.