Whatsapp Messenger, which was earlier taunted for releasing same updates for the Android and iOS apps, has finally used the new design of new Android to create a better looking app. The new updates incorporate the Holo UI to the Android app.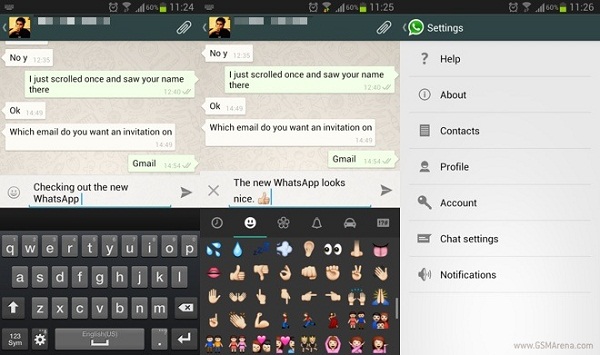 The update is currently not available on Google Play but instead can be downloaded off the Whatsapp website. The update provides a new interface with several changes in the UI. Everything right from the message boxes to the text input fields are redesigned.
Also some major security issues of this app have been fixed in this update. The version currently found on Google Play is 2.9.1547 whereas the updates version 2.9.2239 is available from the whatsapp official website.
The free instant messenger app has been a hot favourite of the young and old alike. With the impressive features and the secure messaging provided it is the most convenient mode of texting for the users.
Though the app should be shortly available on Google Play, we would recommend you to head over to HERE and download the updates manually for the amazing messenger.