Nokia, which has been rigorously endorsing their new Lumia 920 device might have made a small slip which in fact has given rise to a lot rumors  In the promotional video of the Nokia Lumia 920, a mysterious Nokia handset is seen.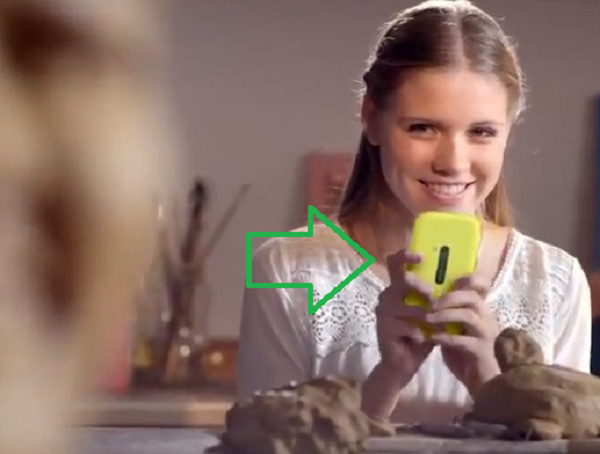 The unknown handset, which is visible at around the 6th second of the video, is a yellow colored device with rounded corners. The phone has the width of an earphone jack as an extra bump was added to lodge the jack.
It is definitely not he Nokia 920 which is seen in the girls hand as the positioning of the jacks and even the design of the phone doesn't match with the Nokia 920. This has got everyone thinking which new phone this could be.
While some have already started associating this mysterious device with a recently rumoured high-end Nokia model, others claim that this device is being kept under wraps for future release. With The Mobile World Congress just around the corner, this will be an important question that will manage to elude us for at least some time now.