The iPad Mini, which was the best-selling iPad of the previous quarter due to the attractive features, is rumoured to be in the process of launching an iPad mini with Retina Display. The next gen iPad mini would feature an even better display resolution.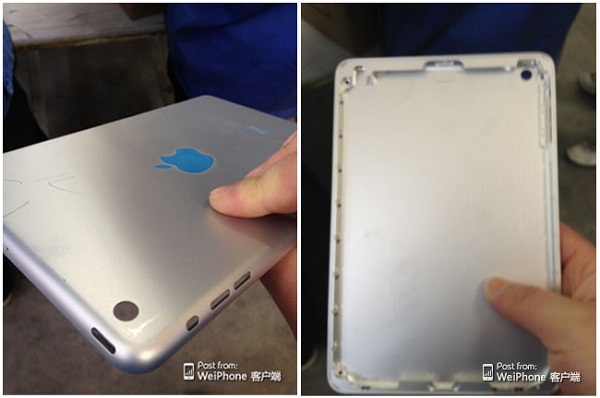 While this was highly speculated for quite some time, images of what seem to be the rear shell casing on the next-gen iPad mini have been found. The images which show both, the insides and outsides of the casing, show a slightly thicker casing compared to the existing iPad mini.
The increase in thickness of the casing is mostly attributed to the presence of Retina display and maybe a bigger battery. So should the next-gen iPad mini feature the Retina Display technology, which is currently seen in most Apple devices, then we can expect the resolution to increase to at least 2058 x 1536 pixels at 326 ppi.
As of now this is the only available info about the future iPad mini, but we can be sure of more details and leaks coming up in the next few weeks.