Some days back we had revealed what looked to be the first pictures taken from the yet to be announced Samsung Galaxy S IV.  While those pictures were considered to be of poor quality, raising doubts on the camera resolution, we now have some more pics of better quality which are supposedly taken from the Galaxy S IV.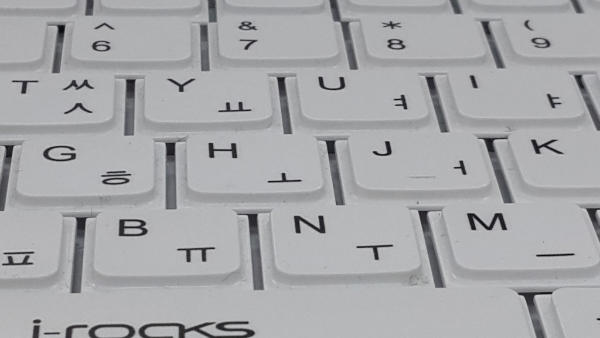 As per the EXIF data, the pictures are taken using model Samsung GT-I9500, which is the model number of the Galaxy S IV. These images which show a keyboard with South Korean layout, have a resolution of 4128 x 2322 almost 9.6-megapixels with a 16:9 format. Since the viewfinder can only utilize full screen in 16:9 mode, even a 13 megapixel camera would take pictures of 9.6 megapixel resolution in Auto mode.
It is also mentioned that the images are clicked using the Sony Exmor RS 13-megapixel shooter, with 1/3'' sensor size (4mm focal length). Thus increasing the expectations of the Samsung Galaxy S IV having a 13 megapixel camera.
Unlike the last time, this photo was found on Google+ and then immediately taken down, raising suspicion that these pictures might be original. Till now no connection between the leaked images and Samsung is established yet, but we should be soon hearing some more news.