We knew that it was going to happen anytime soon and now TechCrunch is confirming that the 30 pin connector that is seen on the current iPhones will be replaced by a new 19 pin connector.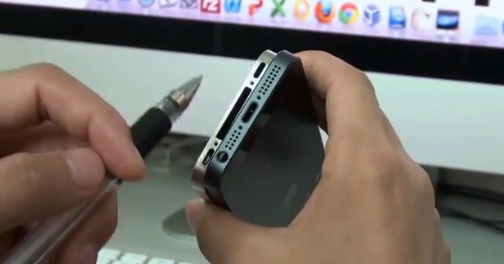 We saw the smaller dock connector in the previous leaks which had hinted that Apple would finally opt in for the new and smaller dock connector with the next generation of iPhone but the leaks were not confirmed so we were taking it all with some grain of salt.

Although TechCrunch is not able to confirm anything on the form factor and actual size of the new port but it has independently confirmed by its sources that Apple would add a 19 pin port. Now this would indeed come as a big blow to many accessory manufacturers because all the current accessories would become obsolete.
 
It is being said that Apple is making this change because it has to fit in a lot of better things in the next iPhone like larger screen, larger battery and also possibly a LTE radio and in turn had to scrap the size of the pin-connector.
 
We personally feel that this change would be acceptable in case we get a much better and bigger iPhone. What say?