Next Xperia smartphone to be unveiled in 10 days, but you can Fast Forward it
Okay so, Sony had planned a 'Surprise' for us and now the company has really surprised us to the core. We were expecting Sony Mobile to unveil the Xperia GX today but the company has instead announced that the next fun & colourful Xperia smartphone will be unveiled in about 10 days time.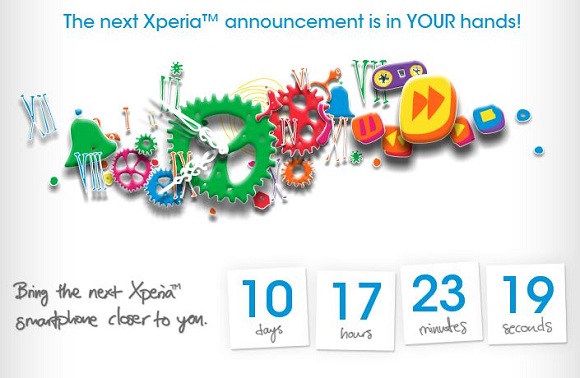 But then we can fast forward the unveiling of the next Xperia by entering into an app on Sony Mobile's Facebook Page and every time anyone clicks 'Fast Forward' in the app, the date of announcement of the Xperia is a bit more closer.

Sony has said, "Every time you and your friends click "Fast Forward", you will change the future and bring the next Xperia announcement that little bit closer!"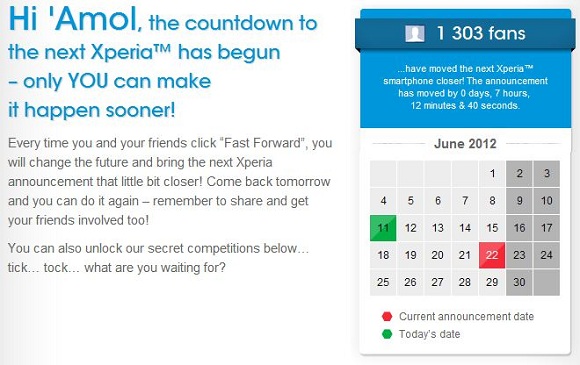 So the more people would like and share the Fast Forwarding of the Xperia, the sooner we would see the unveiling. Sony has scheduled the unveiling for the June 22 but till now the unveiling has already been Fast Forwarded by Fans by more than 7 hours already and the time is decreasing at a faster pace.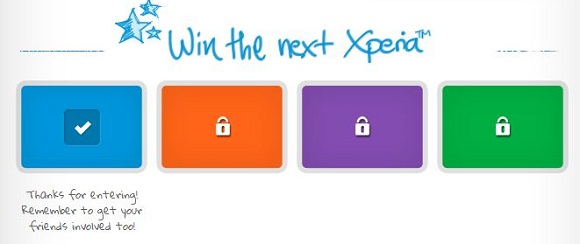 So if you wish to see the device unveiled sooner, head over to the Sony's Fast Forward app to Like and Share about the next Xperia and sees it launch in the next few days. Oh and there are also a few competitions lined up for each day which could also let you win the next Xperia smartphone.